---
QuickTable takes on the job of transforming your data by running the instructions that you set up when you made a recipe. The process of running these instructions is called a job. A job can put your data recipes into action according to a preset schedule. You can also run jobs on demand.
You can find it in more actions in the recipe.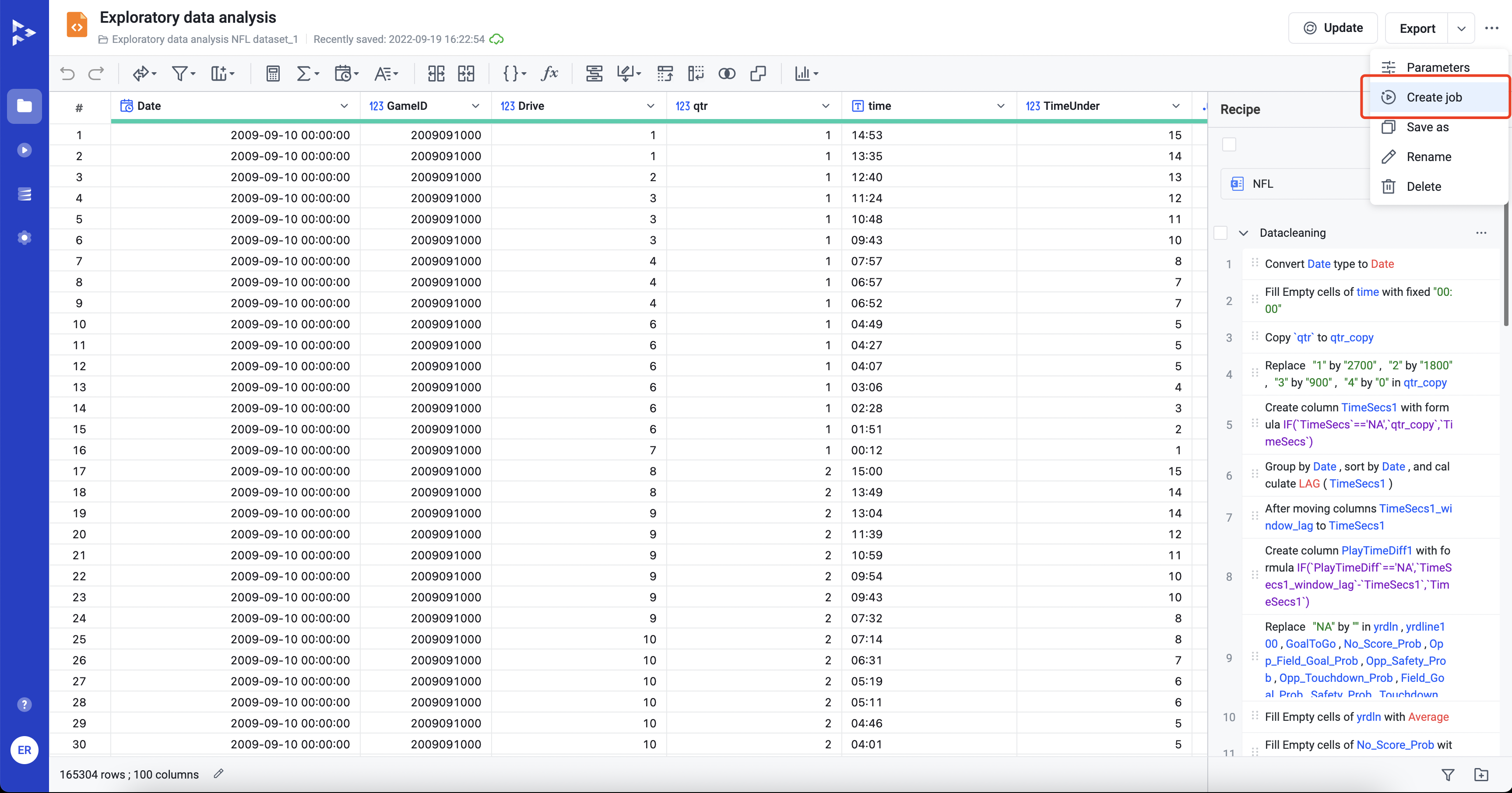 When creating a job for the first time, you need to create an output dataset first: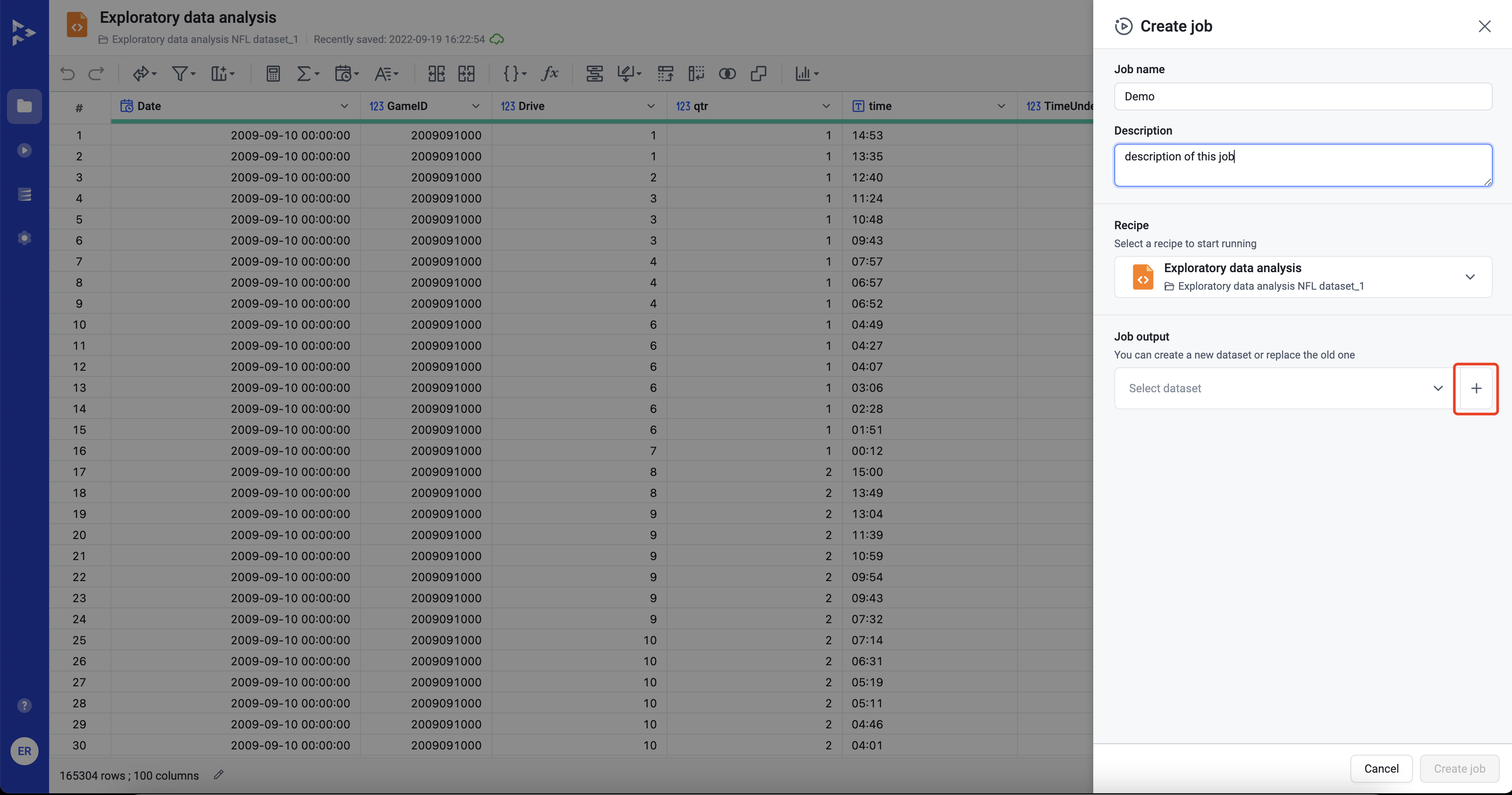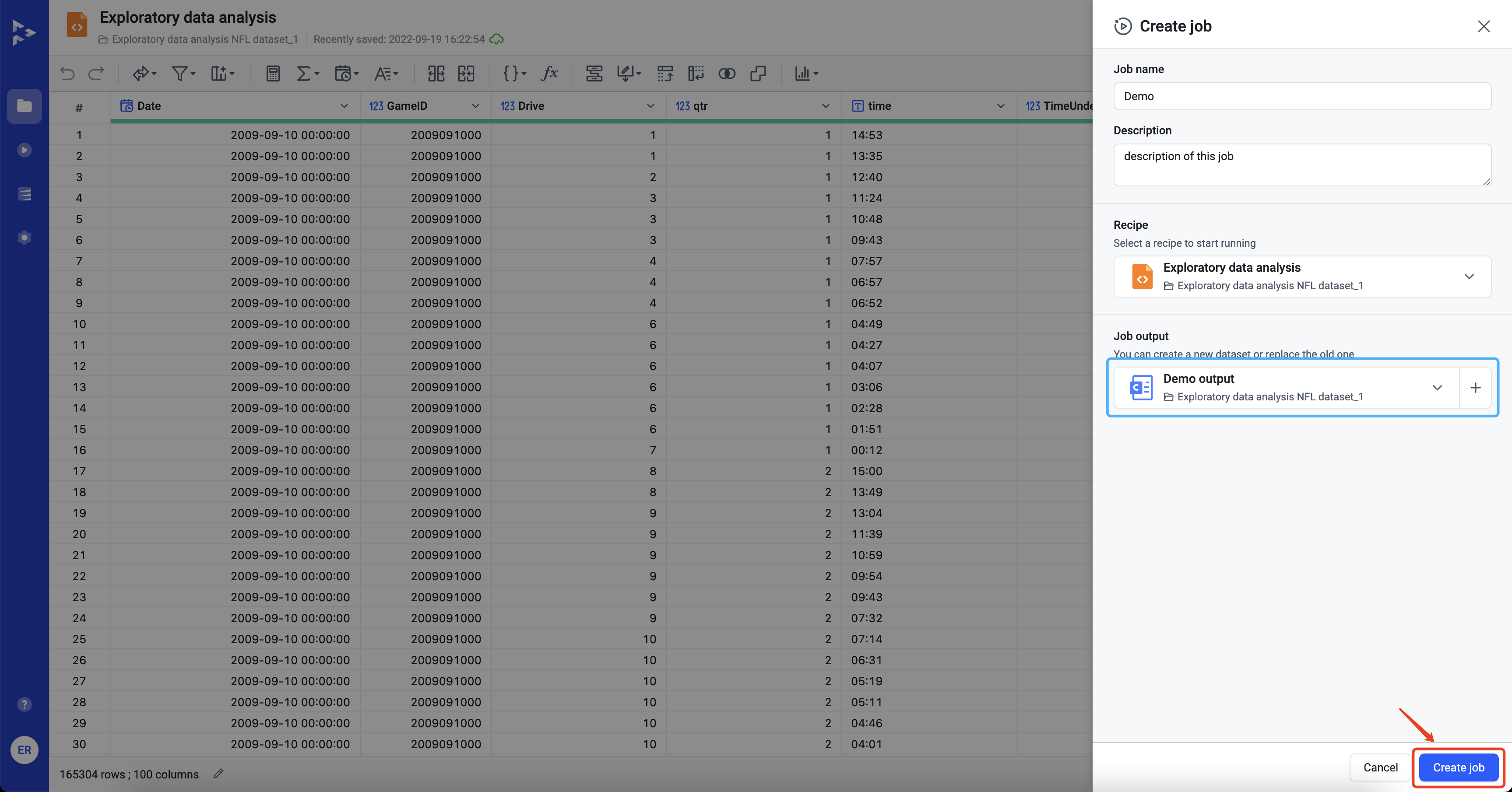 When you create it successfully, you can see it on the Jobs page:

When you want the job to run regularly, you can configure a schedule here:

Click "Create schedule", choose the job you need to run and configure the scheduling period, click the "Create", then you have created a schedule.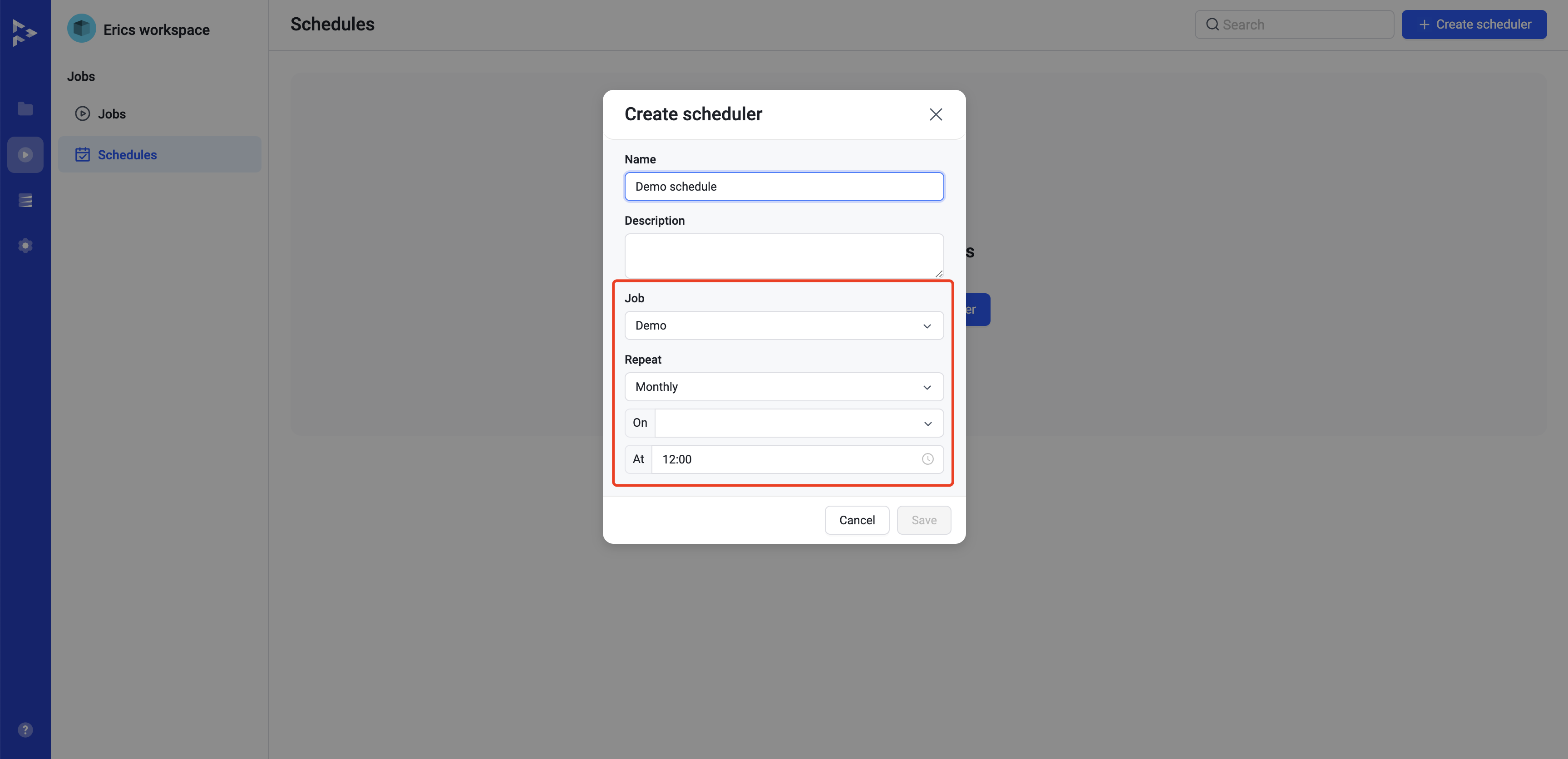 You can view the running history of the Job here:


QuickTable now supports SQL Server connections, you can find it on the Connections page: