Create a Doc in QuickTable
Through the Docs in QuickTable, you can record the process of your data processing and analysis, and form your data analysis report to tell your data story.
Create a new doc through the button in the image below: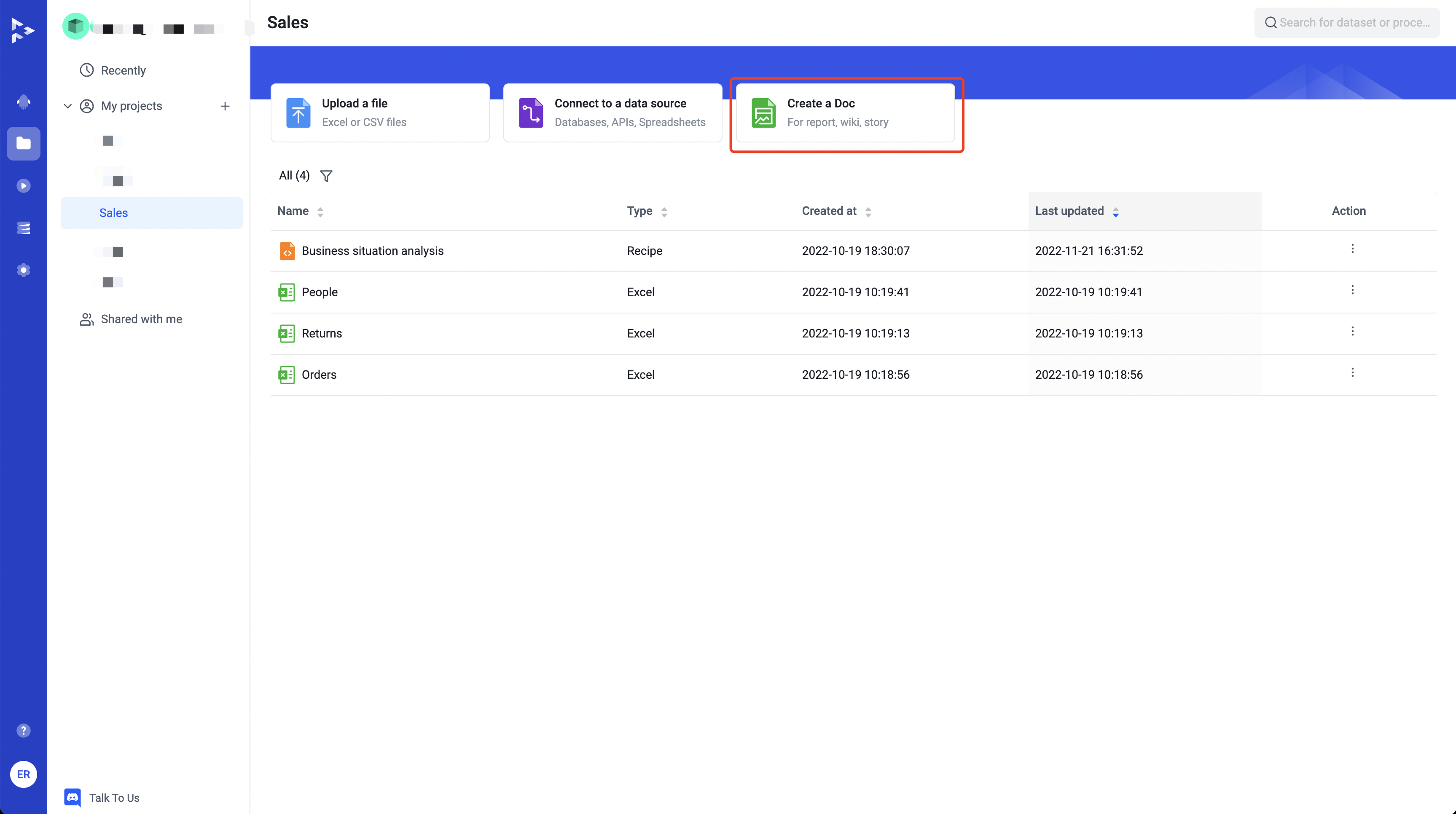 When you create a new document:
1. Headings you add to the document will appear here.
2. Here is the toolbar, where you can do typography and embed material.
3. Here you can save the document and share it to your teammates.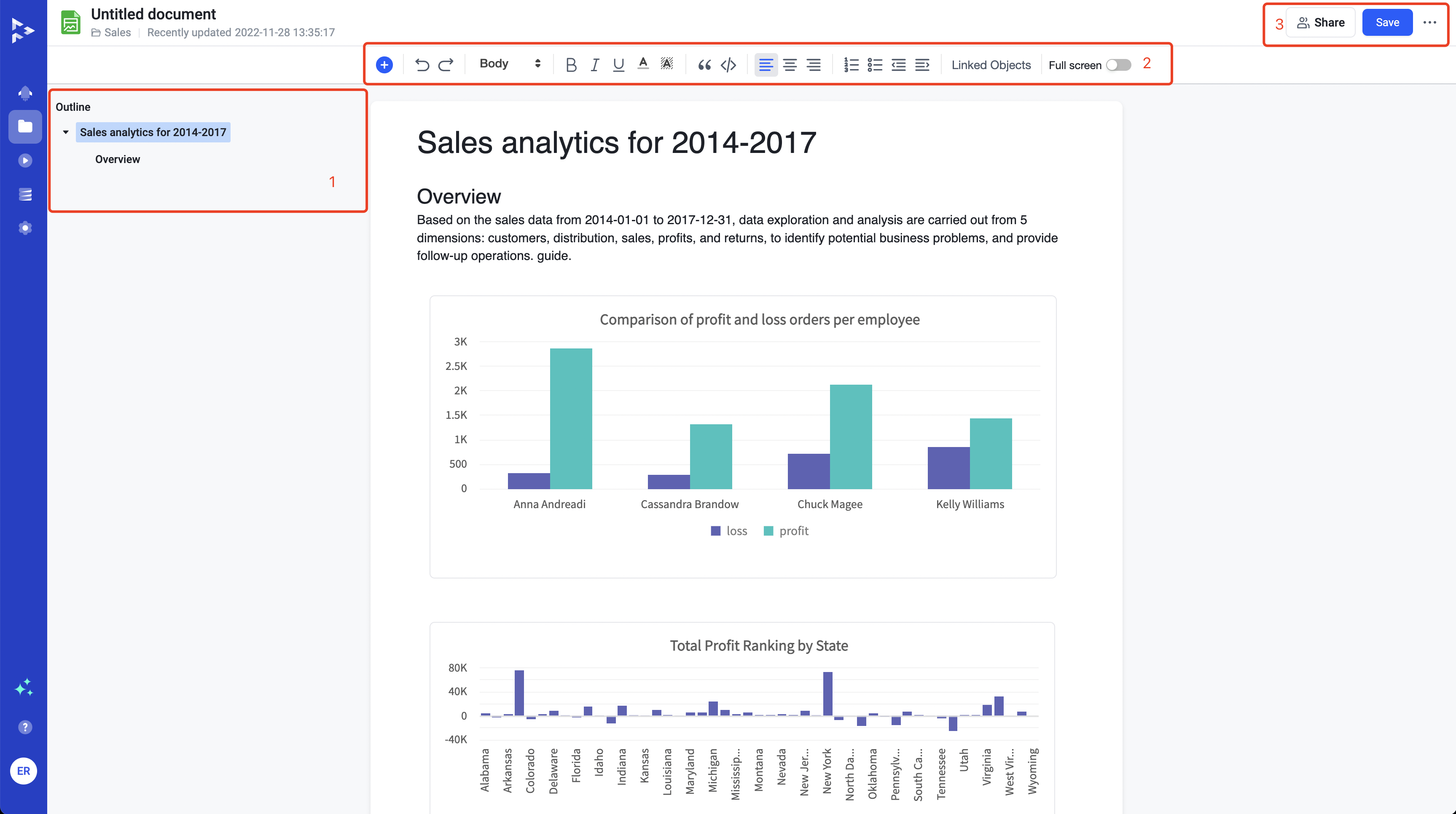 For more instructions, please refer to: https://docs.quicktable.io/analysis-and-reporting/create-and-share-docs
A new QuickStart page
In order to make it easier for users to understand QuickTable, we have created a new QuickStart page, where we have created some sample projects for you to get started: